WELCOME TO
T CUBE HOLIDAYS
At T-cube holidays, We believe your needs are unique and we ensure that you feel all the richness and magic of our various destinations. Our founder, Mr. Nirav Mehta and Mrs. Anjali Mehta are vivid travelers and have an experience of over 9 years and have intense passion to explore the unexplored.
---
WHO WE ARE
T cube holidays is a Mumbai based travel agency. We specialize in family, corporate, group tours and customization and offer our customers an utmost international experience.
OUR MISSION
Our mission is to provide a holiday weaved with perfection and a holistic experience for you and your loved ones.
WHY CHOOSE US
We understand life can get hard and mundane and what better can it be than our travel expert created well-planned break?
Our Team
Experience the Magic of New Beginnings..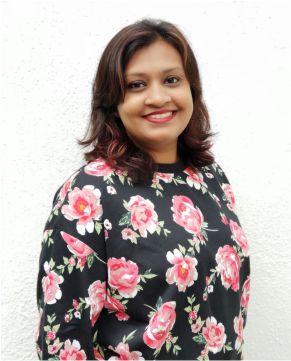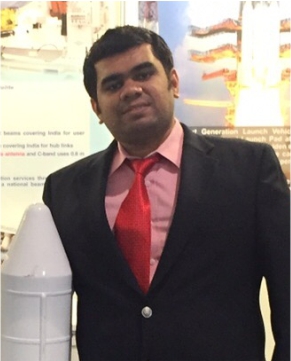 I, Ali Abbas Hussaini, a Real Estate Consultant, had to travel to Abu Dhabi, UAE for a business trip in August, 2018. The dates when I was supposed to travel on were the enB of a holiday season in the destination country which means all those who reside there return back during this period from their holidays. Due to this, the prices were really high. I checked all over the internet on various websites but couldn't find a reasonable rate. I contacted Nirav and within a few hours he got me booked with a big difference of Rs.8000 less than what I was being offered elsewhere. Even though this was our first transaction, he gave his best by putting in numerous attempts to ultimately get me the best deal possible. Henceforth, I will make sure that I recommend Nirav to all of my contacts who would like to get their business or leisure trips comfortably booked without any hassle.
---
Ali Abbas
I, Ali Abbas Hussaini, a Real Estate Consultant, had availed Nirav's services for my Father-in-law's trip from Hyderabad to Mumbai. Due to an emergency, he had to travel back to Hyderabad before his scheduled return date. I immediately called Nirav to seek his help. Even though I had called Nirav out of his business hours, which was late in the evening, he told me that he'll take care of the situation and revert back to me with a rescheduled ticket. Usually airlines charge a hefty amount for any kind of changes or cancellations made towards an already booked ticket but amazingly when I got a call from Nirav, he informed me that the changes had been made at no extra cost. We were relieved and really appreciated Nirav's outstanding service. I strongly recommend Nirav to all of my contacts after witnessing his dedication to meet all kinds of his client's needs.
---
Ali Abbas Father in Law
We went to Saputara via T-cube holidays and it was great fun. The company had given 3 options from which we had to select a particular hotel for stay purpose. Different suggestions were also given based on the feedback of their clients who went to Saputara.After the hotel was selected the rooms for us were booked based on our selection.The voucher was emailed to us and also the hard copy of the same were handed over along with travelling bag and caps. On reaching the hotel, there was a call from the owner to verify that we received good services from the staff located at the hotel. Overall it was a very pleasant experience going to Saputara through T-cube holidays. I would strongly recommend anyone to go through T-cube to have a fulfilling experience.
---
Medha Doshi
The entire trip was very well planned. The local agent Mr. Bilal, the two drivers, Imtiyaz - the Gulmarg agent all were so good, made us feel at home. Overall an awesome experience. Thank you Nirav Mehta & Anjali Mehta of T-Cube holidays. Very well done & all the best.
---
Sarit Haria and Namita Haria
Thank you Mr. Nirav Mehta for the wonderful itenary and arrangement of our trip to Singapore. All the properties were also good especially Bintan Lagoon Resort. Thanks again & will plan a next holiday soon with Tcube Holidays
---
Kanika Karia and Nikunj Karia
Thanks a lot Nirav Mehta (T Cube Holidays) for making our trip a complete success. Your guidance and bookings were amazing. The places that you recommended were also new and beautiful. The tent stay was also very thrilling. Thanks again and would love to book many more trips from you.
---
Shivani Mehta
Address
Office no .2, Ground floor, Uma Irma Building, near KLS hospital, Irla lane, Vile Parle West. Mumbai 400056